Schizophrenia – The Whole Picture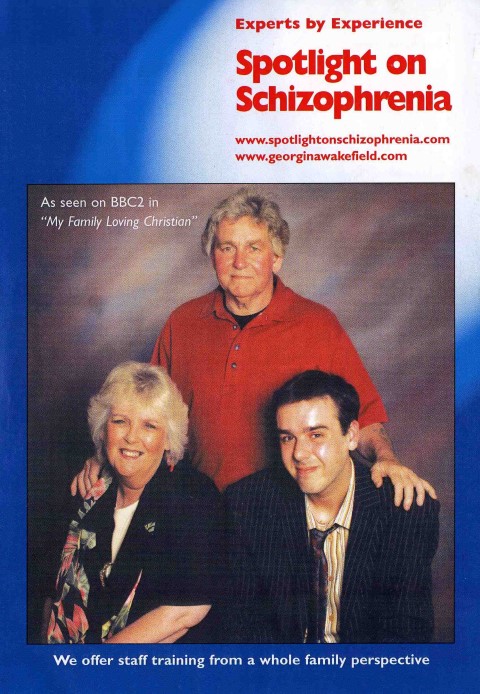 This DVD will soon be available as a free resource (only the postage and packaging is payable) to mental health carers and professionals in fact anyone who would like to learn more about Schizophrenia. To obtain a copy you will need to send a SAE padded envelope with two first class stamps to "Dam Fyne",180 Long Lane, Grays, Essex, RM16 2PU and we will send the DVD to you by return post we are currently in the process of obtaining funding to make further copies.
The five films which have been used for this new DVD are:
"My Family Loving Christian"
"All In The Mind"
"Time To Change"
"Christian's Journey"
"Changing Lives – the benefits of Direct Payments"
In addition to providing training for educational purposes in many settings, the DVD will provide some answers for new carers which will help reduce the confusion, anxiety and grief that they will be going through. It contains lots of information about stigma – something that families may not be remotely prepared for. We hope this DVD will help.